Billy larkin the delegates hold on - Billy Bray - Wikipedia
2017 (Freshman): Game-by-Game Statistics
Named 2017 Inside Lacrosse Division I Rookie of the Year, 2017 Inside Lacrosse Media All-America (Honorable Mention), 2017 NCAA Women's Lacrosse Championship All-Tournament Team, 2017 Patriot League Rookie of the Year, and 2017 All-Patriot League (Second Team) ... Played and started in all 23 games on the season ... Became the fourth player in program history -- and the first freshman -- to record 100 or more points in a season, finishing the year with 108 points on 54 goals and 54 assists ... Led the team in assists, setting a Navy freshman record for helpers in a season ... Also tallied 25 ground balls, 12 draw controls, and seven caused turnovers ... Recorded points in all 23 games with multiple points in 21 games; Goals in 20 games, including multiple goals in 17 games, including a stretch of nine consecutive games with multiple goals; Assists in 21 games, including a streak of 15 consecutive games with at least one helper and multiple assists in 13 games ... Had four or more points in 13, including season-high nine points against UMass in the second round of the NCAA Tournament, while adding eight points against Villanova, Army, and American, and adding seven points against Longwood in collegiate debut ... Recorded 10 hat tricks on the year, including three in the NCAA Tournament ... Season high six assists at No. 2 North Carolina in the NCAA Tournament Quarterfinals, while posting five assists against Army and American with four helpers against Lehigh and Longwood ... Scored a season-high six points in the NCAA Tournament Final Four against Boston College en route to being named to the 2017 NCAA Women's Lacrosse Championship All-Tournament Team ... Named Patriot League Rookie of the Week a conference-record seven times -- Feb. 6, Feb. 27, March 6, March 13, March 27, April 3, and April 10. High School / Personal: A 2016 Bishop Ireton High School graduate, lettering for four years in lacrosse ... Two-time US Lacrosse All-American (2015, 2016) ... Garnered All-Conference honors all four years (2013, 2014, 2015, 2016) ... Earned All-State honors in final three years in high school (2014, 2015, 2016) ... Racked up All-Conference, All-City, and All-Met Player of the Year honors in 2016 ... Led squad to the 2014 and 2016 WCAC Championship title ... Daughter of Curtis Larkin and Ann Welhaf.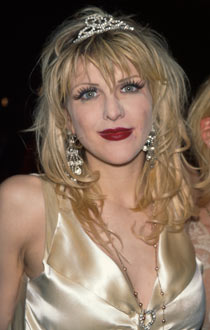 nq.pouda.info